Special car service for


the disabled


in Munich and region
SFD Spezialfahrdienst in Munich and region.
Specialized handicapped-service for people whose mobility is restricted.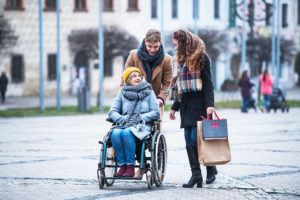 In everyday life we ​​support you with trips to medical facilities, but also to work or to school.
With swivel lifts in all vehicles, we offer you the highest possible level of safety and convenience when getting in and out.
We are at your disposal to organize excursions to cultural events and special occasions.
One of our special services is stair transport, which enables you to no longer regard stairs as an obstacle.
Welcome to the special transport for the disabled.
We have been at your side since 1995 as the Munich special transport service for the disabled and support you as a companion for your everyday mobility.
Not only in everyday life, but also on the way to work, to the doctor or to the hospital.
We have specially trained our employees so that they can ideally respond to your needs. We are proud to have been able to improve your quality of life for around 25 years. Maybe you just want to go on an excursion in nature again. Here, too, your special transport service is at hand. In order to offer you the greatest possible security, we made a conscious decision to use modern equipment. Among other things, we use caterpillars and slewing lifts to make your life as easy as it is currently possible for us.
Partner und Kunden
Krankenhäuser
Dialysestationen